The law is a key tool for protecting cultural heritage in its many forms: tangible and intangible, moveable and immoveable, ancient and contemporary, privately or publicly owned. Legal protection and management practices developed differently in various world regions, but there are many common concerns and approaches. This issue provides insight into the current challenges facing the cultural heritage in different regions including the threats posed by global crises such as climate change while highlighting the role of heritage legislation and management approaches that can be used to address them.
Aims and Scope
Built Heritage aims to enhance pluralism and criticism in debates on heritage conservation and revitalization with a glocalized perspective. The conceptual basis of this refereed journal lies on the fundamental cultural differences concerning built heritage conservation, recognizing these differences as a source for creativity and a motivation for cutting-edge experimentation. It fosters scientific exchange between Chinese and international scholars and practitioners, offering a platform to record the latest developments in the field. Encouraging international authorship and evaluation, it allows for the homologation of research and practice with regards to cultural diversity.
Read More
Call for papers
Global Climate Change and Built Heritage
Guest Editors: Dr Chris J. Whitman, Welsh School of Architecture, Cardiff University; Lui Tam, Welsh School of Architecture, Cardiff University; Prof Oriel Prizeman, Welsh School of Architecture, Cardiff University
Editors-in-Chief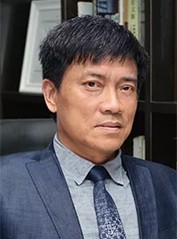 Qing Chang
Chair Professor of the Historic Preservation academic and professional team of the College of Architecture and Urban Planning (CAUP) of Tongji University. Academician of the Chinese Academy of Sciences, Prof. Chang is one of the prominent Chinese scholars in the field of traditional architecture and built heritage conservation and regeneration. As former head (2003-2014) of the Architecture Department of Tongji CAUP, he is the founder of the first Historic Preservation Bachelor Program in China. As a designer, Prof. Chang has authored architectural and urban heritage conservation projects in China, acknowledged with domestic and international awards.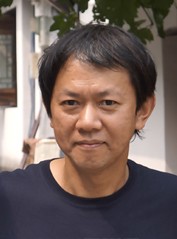 Jian Zhou
Professor at the College of Architecture and Urban Planning (CAUP) of Tongji University, National Engineering Survey and Design Master and Director of Shanghai Tongji Urban Planning and Design Institute, Jian Zhou is the Secretary-General of the World Heritage Institute of Training and Research for the Asia and the Pacific Region under the auspices of UNESCO (WHITRAP) and the Managing Director of ICOMOS China. Prof. Zhou takes on leadership roles in heritage conservation at the Urban Planning Society of China and at the Chinese Historical and Cultural Cities Council. He designs preservation projects in both urban and suburban settings and endeavors research, teaching and training on urban regeneration.
Editorial board endorsements
"I would like to sustain the exceptional scientific quality and value of this journal, as well the importance and contribution of the publication for the international academic staff."
Professor Ana Tostões
docomomo International Chair

"It is indeed an impressive work and the standard of the articles and graphic presentation has projected [Built Heritage] onto the world scene in the fields of heritage."
Professor Michael Turner
UNESCO Chair in Urban Design and Conservation Studies
Read More
The Journal is financially supported by Chinese Fund for the Humanities and Social Sciences
ISSN: 2662-6802 (electronic)
Abstract and indexing coverage
Chinese Science Citation Database
CNKI
Dimensions
DOAJ
EBSCO Discovery Service
Google Scholar
Institute of Scientific and Technical Information of China
Naver
OCLC WorldCat Discovery Service
ProQuest-ExLibris Primo
ProQuest-ExLibris Summon
Scopus
Annual Journal Metrics
Citation Impact
0.2 CiteScore 2021
0.153 SJR 2021
0.180 SNIP 2021

Speed
35 days to first decision for all manuscripts (Median)
98 days to first decision for reviewed manuscripts only (Median)

Usage
99,673 downloads (2021)

Social Media Impact
189 Altmetric mentions (2021)
Call for papers
Global Climate Change and Built Heritage
Guest Editors: Dr Chris J. Whitman, Welsh School of Architecture, Cardiff University; Lui Tam, Welsh School of Architecture, Cardiff University; Prof Oriel Prizeman, Welsh School of Architecture, Cardiff University